Desktop Software Development Services
The constant changes in the lifestyles and choices of modern people made us adapt to their interests and needs. In its turn it demands more skills and knowledge to produce really distinguished and bespoke apps. We at Vim Solution are doing our best to provide our customers with highly-qualified software development services. Our in-house software developers are ready to cope with challenging tasks to make essential and popular applications.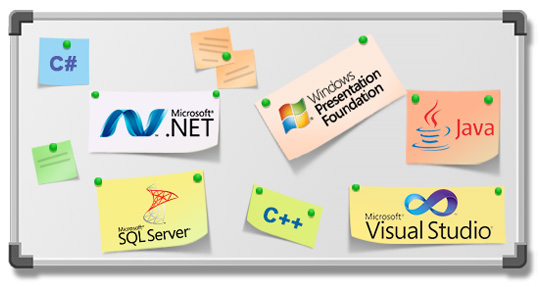 Vim Solution helps you to improve IT service of your software application development company using best technologies and providing you with efficient Java software developers, Microsoft .NET developers and other specialists. We can also provide you with software development teams developing user-friendly and rich-featured Microsoft application development especially for you.
Vim Solution's software developers for hire have strong expertise and deep background knowledge in software application development that let end-users get easy-to-use, easy-to-access and viable apps. Our desktop application development facilitates instant content synchronization, quick file system access and ready management of downloadable content. This set of features can easily be implemented by our dedicated computer software developers that we offer to our customers.
Do not miss a chance to have software developer for Contact us and get winning results for your business! It can be .NET developer or any other expert necessary for your project!
Technologies: